"I've been very fortunate to work with some of the best S&C coaches in the business, Marc being one of them. His depth of knowledge and understanding of what ever individual athlete needs is second to none. For me he has helped massively with my physical development. From running mechanics to rehabbing back from injury. He has been a huge part of my development over the past five seasons. Ive really enjoyed working with Marc, a great guy that gets the best out of you. Win win in my mind".
Northampton Saints, Wales and British Lions Winger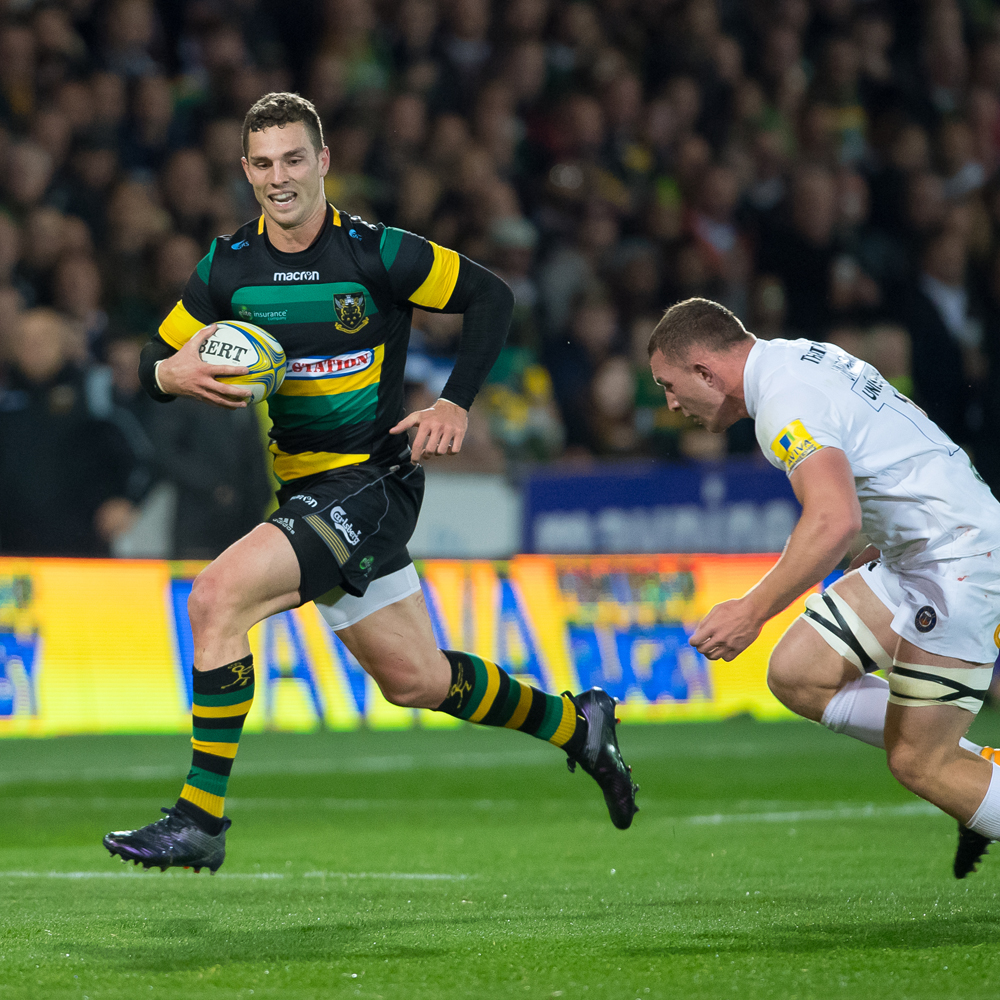 "Having worked with Marc for 7 years I'd highly recommend him to anyone looking to improve any aspect of their performance. His excellent depth of knowledge over a range of areas, underpins his work as a coach. This teamed with his empathy and understanding of how to get the best out of people is a winning combination. I recently went through the rehababilitation of a knee injury with Marc and found his knowledge of strength training and speed/running mechanics, alongside his psychological support, crucial in returning to play a month ahead of schedule."
Northampton Saints Second Row Forward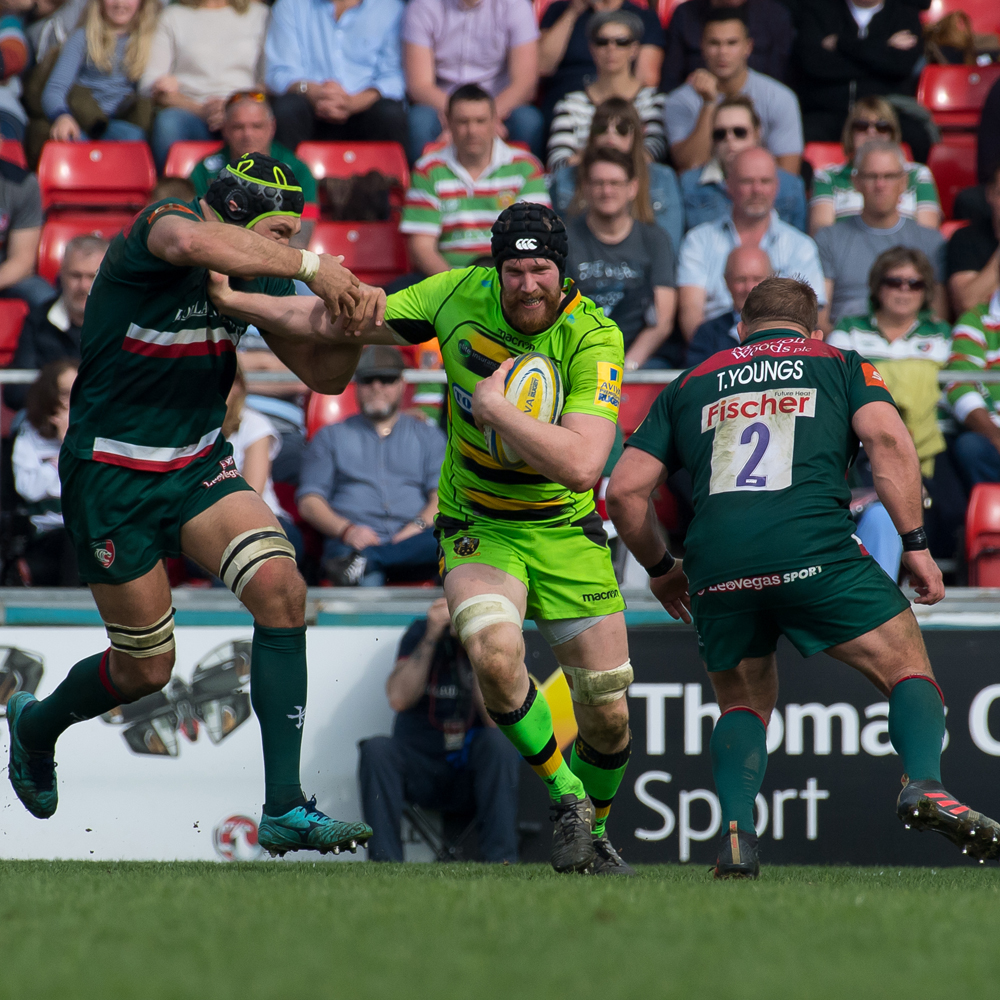 "It goes without saying that Marc is an exceptional personal trainer. His background working with elite professional athletes stands him in excellent stead to work with the 'everyday person', and he has been superb in helping me to recover from injury, as well as building core strength and resilience to achieve my personal fitness goals.  Marc first worked with me after a skiing injury meant I needed rehabilitation on my knee. He was meticulous about listening to where I was in my recovery, and how things had been going, and built a robust programme of sessions that helped build core strength whilst also supporting my knee recovery. Because of the work we continued to do on personal fitness and core strength goals, I've been able to go on to continue skiing, climb mountains (big ones!), and recently ran my first marathon. There's no doubt I can only do what I can today because of Marc's continuing commitment and support during my personal training sessions.
I've found Marc's style to be personable, positively demanding, and very focused on what I need to achieve. He demonstrates a high degree of technical knowledge, and puts this to use in a way that is flexible and adaptable (sometimes on the day!) to my needs. His approach is very professional, and with a high level of care for his clients, he takes time to listen to what has been going on for them, and takes this into consideration when building each session's plan. But, he is no soft touch…he has a manner about him that gets clients to do things they didn't think were possible, and boy do you feel great about it afterwards!
Put simply, there isn't a better personal trainer out there in my opinion. Whatever your goals or reason for looking for a personal trainer, I wouldn't look any further than Marc."
HR Director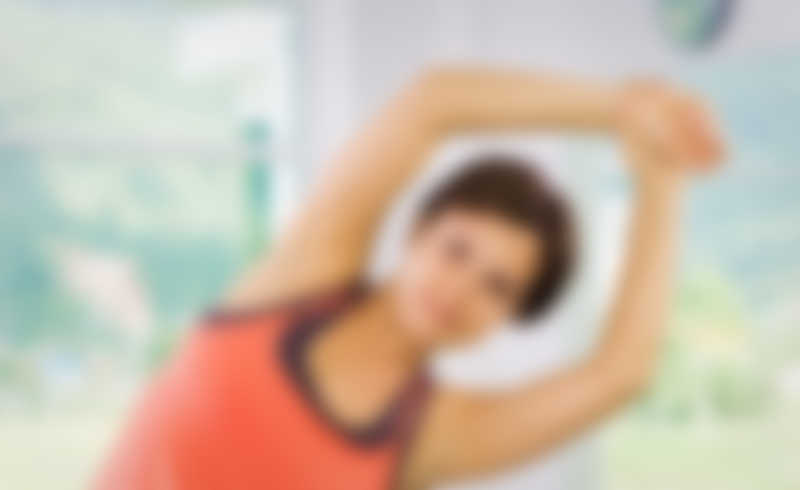 "Marc has been a great help to me over the years, helping me to get in shape, lose my excess body fat and rehab from recent calf problems I've had. Marc's knowledge and coaching style especially for speed training has helped me improve as an athlete and I would have no doubts recommending him to others. On top of that he's a really friendly and easy going guy - check him out"!! Cheers Uce!!
Northampton Saints and Samoa Full Back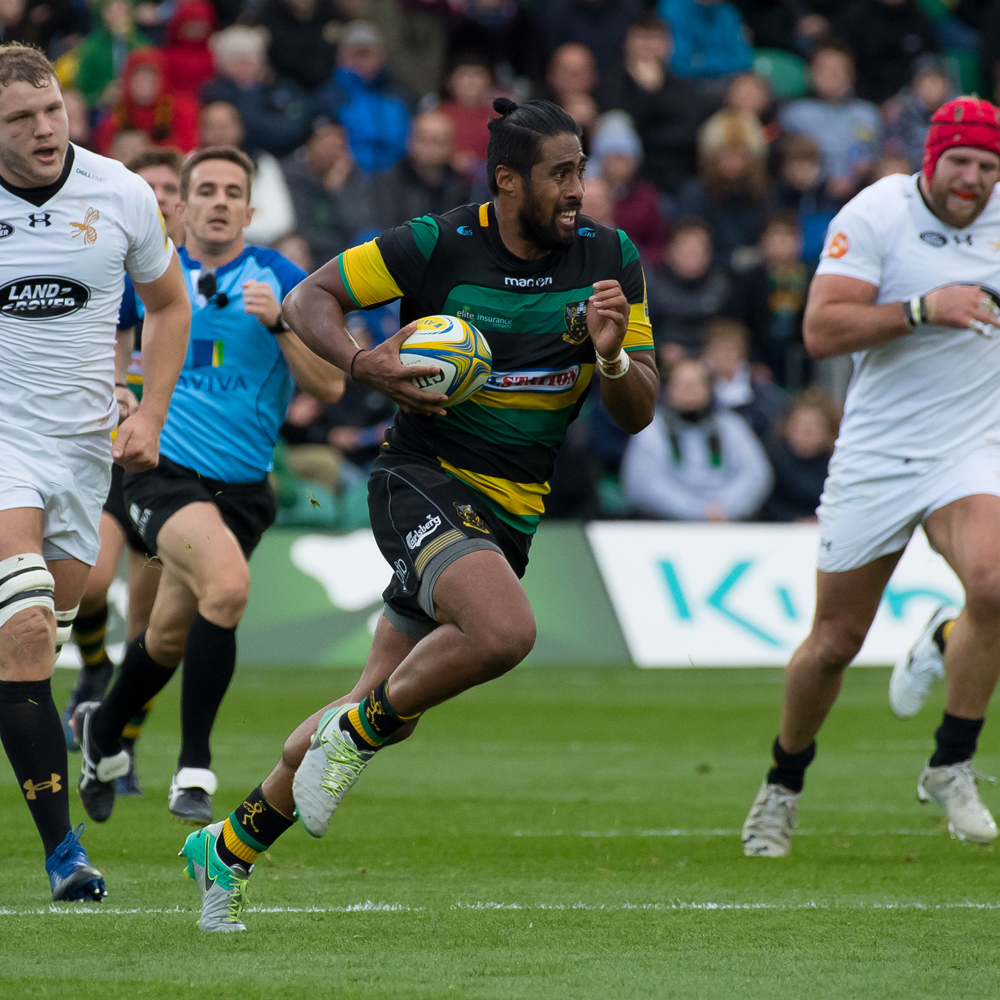 "If you are seriously looking to get fitter, stronger and faster for your sport then you need to get in touch with Marco - He's the man!!" Good luck Uce"!
Northampton Saints and Samoa Winger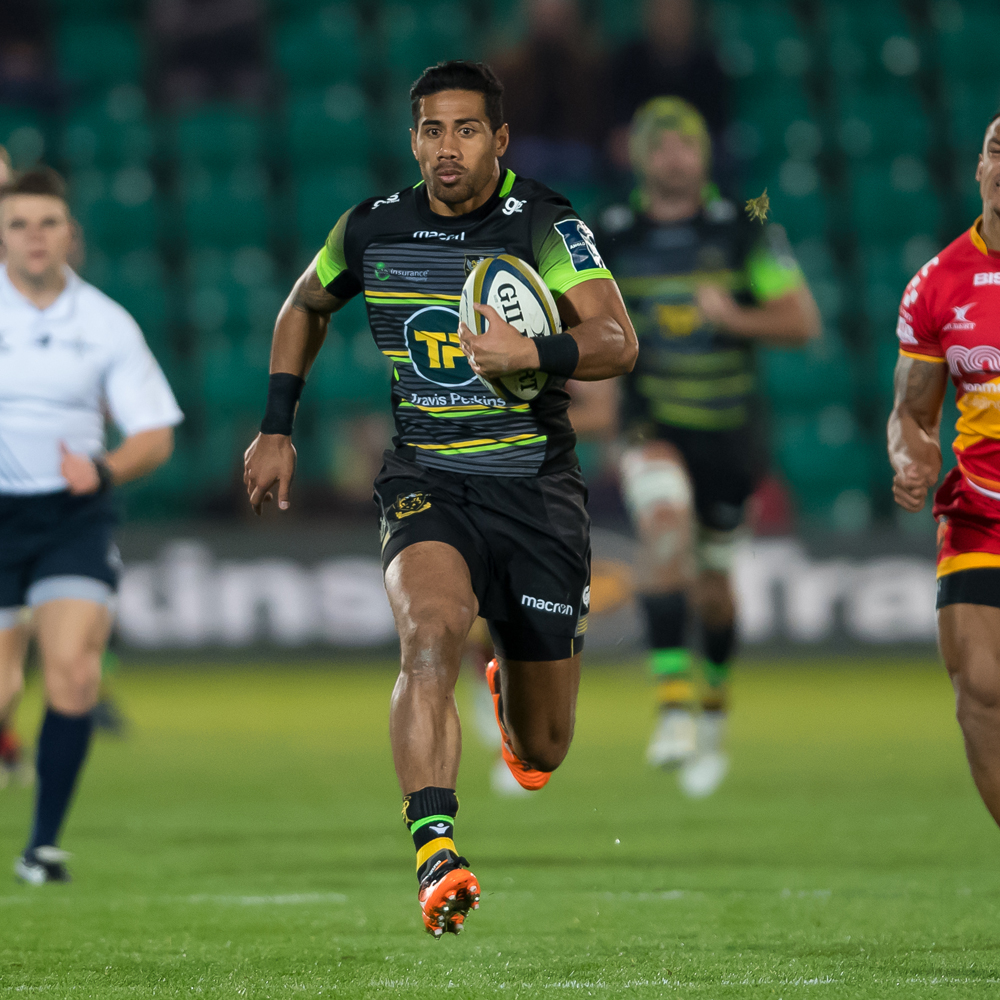 "Marc and I have worked together for 8 seasons since my time with the Saints Academy. Marc has helped to support, guide and develop me enormously over the years. He has helped me rehab through some significant injuries and setbacks during my career and has always done this in a personal, caring and methodical approach. I have no reservations in recommending Marc to help you purse your own physical goals or helping you recover from injury and come back a better athlete and individual"
Northampton Saints Winger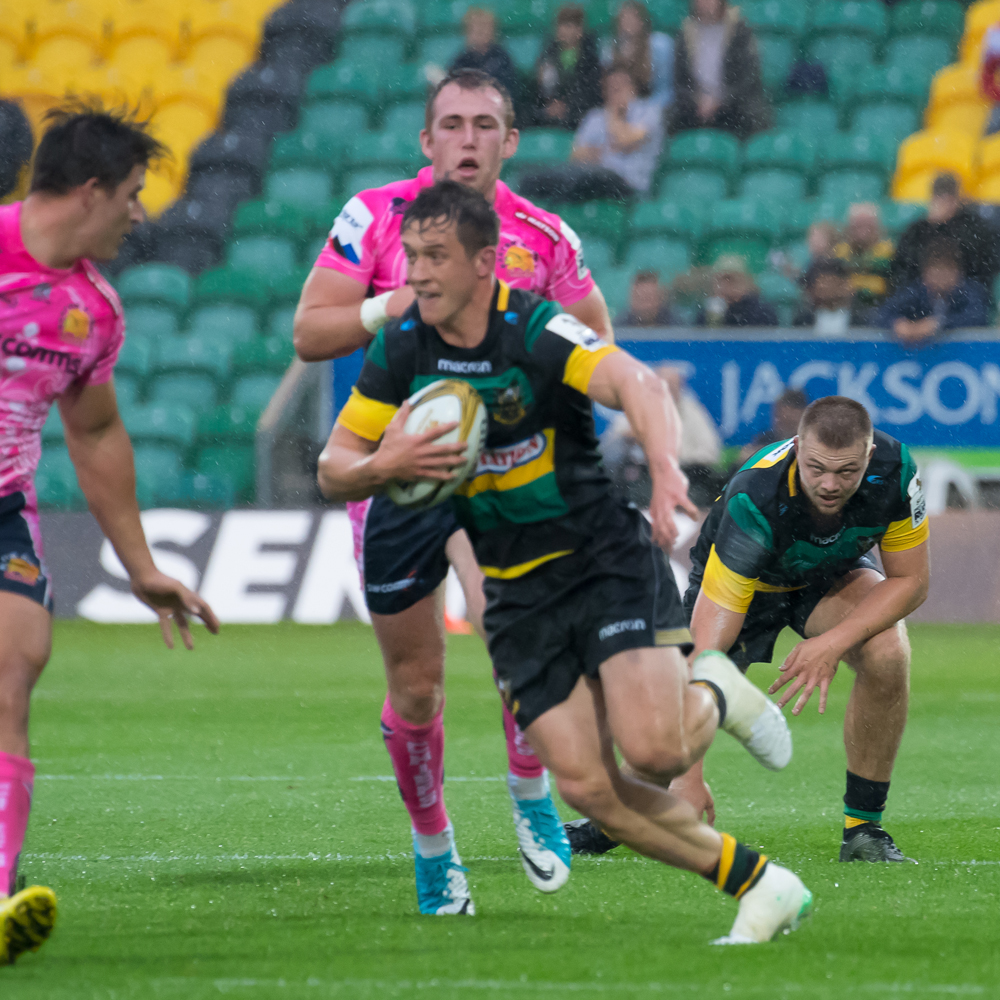 "I first met up with Marc following surgery on my knee for a ruptured ACL. He guided me through rehab programme which resulted me making a full recovery in 6 months.
Following that period as I was delighted with the work he had done and as we had a good rapport I decided to ask him draw up a formal training programme for my general fitness. Over the years he has tailored plans to cover the areas I was wanting to improve. These plans have covered the one to one sessions but also it has improved my training techniques which I have been able to adopt in the gym.
Marc will push you but he knows when the fatigue sets in and will give you every encouragement to ensure you get the full benefit of any session. If it is for rehab or improving your overall general fitness I would recommend you team up with him, you won't be disappointed.